Building & Managing Trust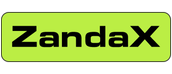 Course Overview
First of all we show you how trust improves working relationships - and results - in your team ... with four rock solid benefits.
Then we show you 10 ways you can build trust. These are tried, tested and proven methods, taken from real life, not a text book! You don't need to use them all, but they're really handy to have around.
But knowing this isn't enough, because life doesn't always run smoothly, does it? So we highlight 8 signs of a lack of trust. Four are signs that your team members may show, and the other four are examples of where you (yes YOU!) may be going wrong…
But of course it's always better to be proactive about a problem than to leave it until it blows up in the future - so we finish with a reflective lesson that gives you some tips on fixing a lack of trust.
Course Objectives:
After taking this short course, you'll be able to:
Recognize the central importance of trust
Use a range of strategies to build trust in your team
Recognize signs of a lack of trust
Apply structure to fixing a lack of trust
Course Topics:
Module Introduction & Workbook Download
The Central Importance of Trust
10 Ways to Build Trust
8 Signs of a Lack of Trust
Fixing a Lack of Trust
Key Takeaways
Module Test
Target Audience:
Trust is essential to the effective management of a team, and a lack of it can have a devastating effect on performance.
And although this is a course aimed at new line managers and staff supervisors, it is a great resource for existing managers who are facing a situation where trust is not what it should be.
In this course, we show you how trust influences the performance of a team, how to build it - and spot where it's lacking - and also to apply a structured approach to fixing problems.