Bud to Boss Toolkit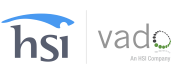 Course Overview
Designed specifically to address the needs of anyone who is new to supervising and managing others, Bud to Boss will provide the foundation you need to take on your new position and move forward in your career.
Audience
Project managers, front line leaders, managers and leaders
Learning Outcomes
Moving into a position of authority brings new challenges and new responsibilities - some of which might be uncomfortable. And as a first-time supervisor, it's common to feel overwhelmed, anxious and stressed out about transitioning from co-worker to boss. You'll find out how to communicate with former peers who are now your subordinates, how to give feedback, handle performance reviews, as well as conduct difficult conversations - all in a way that's comfortable, productive and successful for BOTH of you.
Action learning
Vado e-learning courses help you to "learn by doing". Applying action learning and the "70 : 20 : 10" model for learning and development (70% of learning comes from challenging assignments, 20% from developmental relationships and 10% from coursework/training), Vado courses are designed to leverage the all-important 70% so that you can learn through action, experience and knowledge application. During the course you can expect to be asked to "break off" to undertake related tasks, try things out for real and reflect on the experience.
Features
Built to meet the way most people learn (on the job), each Vado course provides learners with tutorial videos, a course 'Introduction Video', downloadable job aids, and an exercise to perform on the job to practice and build the desired skill. With mobile responsive courses designed to work on any mobile device and any screen size, learners will be able to develop anytime, anywhere, and when the learner is ready.