Blockchain for Law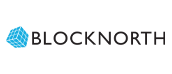 Overview
Welcome to our 'Blockchain for Law' course.
This course will explain blockchain for the legal sector through the use of genuine business case studies & real world applications.
No technical background needed, the course provides online learning in blockchain technology for everyone to understand.
Upon successful completion of this course, you'll able to confidently communicate the potential impact of blockchain in the legal sector to clients, colleagues and friends.
Learning Outcomes:
Upon course completion, employees will gain a full and clear understanding of:
How could blockchain be used by a legal firm
How smart contracts are relevant to the legal sector
The challenges of using smart contracts
How Ricardian smart contracts differ
How the regulatory environment is developing around blockchain
How blockchain could be used for Intellectual Property rights management
The phenomenon of Initial Coin Offerings (ICO's)
Blockchain and GDPR
Blockchain for law real-world case studies