Better Business Cases Foundation (eLearning course)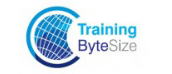 Better Business Cases
Better Business Cases is a systematic and objective approach to all stages of the business case development process that sits alongside, and complements, HM Treasury's Green Book guidance.
The course and examination are based on The Five Case Model, the UK government's best practice approach to planning spending proposals and enabling effective business decisions. This provides a step by step guide to developing a business case, by:
Establishing a clear need for intervention - a case for change
Setting clear objectives - what you want to achieve from the investment
Considering a wide range of potential solutions - ensuring an optimal balance of benefits, cost and risk
Putting the arrangements in place to successfully deliver the proposal.
The course is relevant to those responsible for developing and producing spending proposals or their assessment and approval; in particular:
Accounting Officers - responsible for delivering public value;
Senior Responsible Owners (SROs), Programme Directors and Project Managers, responsible for successful delivery;
Directors of Finance, procurement and planning, responsible for the forward planning and prioritization of spending proposals;
Members of approvals and management boards with responsibility for scrutinizing or approving spending proposals.
Certification / Exam
This course specifically provides the background knowledge for the related certification exam (which learners must pass in order to achieve the formal Certification). IMPORTANT: Please note that the certification EXAM IS NOT INCLUDED with this course. The exam can be purchased separately from the course publisher and booking details for the exam are provided on request.
Benefits for Individuals
An improved understanding of the Better Business Case process, relevant to both those responsible for producing business cases and those who approve them.
Understanding of an established and proven methodology which can be applied at both strategic (macro) and tactical (micro) levels.
Core business competency for any manager or director.
Benefits for Organizations
Reduce unnecessary spend and optimize public value
Reduce consultancy costs.
Faster throughput and a clear, proportionate approval process.
Improve quality of decision making
Foundation Level
The purpose of the foundation certification is to confirm that you have sufficient knowledge and understanding of the guidance to be able to work effectively with, or as a member of, a team to develop a business case using the Five Case Model.
Complete your training through our accredited e-learning or as a 2 day in house course.
Exam Format
Multiple Choice
50 questions
25 marks or more required to pass (out of 50 available) - 50%
40 minutes duration
Closed book.
Practitioner Level
The purpose of the Practitioner qualification is to confirm whether you have achieved sufficient understanding of the theory and application of the Five Case Model to allow them to effectively develop and produce a business case. A successful Practitioner candidate should be able to start applying the model to a real project.
Complete this course as a 2 day in house course.
Exam Format
Please note that the exam for this certification is not included with this course but can be purchased separately from the course publisher. Booking details for the exam can be provided on request. The exam includes:
Objective testing
4 questions per paper, with 20 marks available per question
40 marks or more required to pass (out of 80 available) - 50%
2 ½ hours duration
Open book exam (Delivering Public Value from Spending Proposals: Green Book Guidance on Public Sector
Business Cases Using the Five Case Model only).
Why buy this course?
The Training Bytesize Foundation e-learning will cover everything you need to pass the Foundation exam first time. Accredited by the APM Group you can have the confidence that our courses will cover the full APM Group exam syllabus.
Having specialised in the development of elearning training courses for over 12 years you can be assured of an exceptionally high quality, interactive product. The Foundation course is approximately 10 hours long, interactive and uses audio and animation to create an interesting and involved training programme.
The course on this page is offered by Training Bytesize, an Accredited Training Organisation of The APM Group Ltd.