Being persuasive in management situations. Part B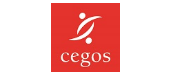 Introduction
If you want to negotiate with your coworkers, you need to develop a specific set of skills. As this is a long-term relationship, it is particularly important to conduct negotiations in a way that gives coworkers an opportunity to state their opinion and receive due recognition and consideration.
Module Objectives
By the end of this module, you will know how to:
You will learn to negotiate with your coworkers in a way that guarantees win-win agreements.
Module Program
Distinguishing between positions and interests.
Concluding win-win agreements with your coworkers.
Key Advantages
Operational tools to develop a "win-win" approach with your coworkers.
Target Audiences
All managers.
Prerequisites
It is recommended that you first complete Part A of this course.