Being competitive standout from the crowd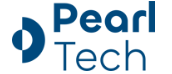 Course Overview
In an increasingly competitive marketplace, it is more important than ever for your business to stand out from the crowd and have an advantage over other companies offering similar services. One way of doing this is by offering exceptional customer service that cannot be beaten. Being competitive – stand out from the crowd is here to show you how. With this course, understanding how to conquer your competition and thrive as a business has never been easier.
Who is this course for?
Being Competitive – stand out from the crowd is designed for anyone working in customer service who wants to put their company on the map and ensure that customers return to them time and time again.
What will you get from this course?
This course will enable you to deliver an excellent and competitive service. It will also allow you to surpass customer expectations and ensure high levels of customer satisfaction with every transaction that is made.
When you have completed this course, you will be able to:
Deliver a competitive service
Organise customer service to gain a competitive advantage
Understand how to use customer service as a competitive tool
Course features
Interactive, audio-led content with videos for an engaging study programme
Practice activities and scenario-based exercises to test your understanding
Advice and tips from experts in the customer service sector
Additional course resources to take your study further
Glossary of useful terms and phrases