Becoming a Coaching Manager. Part B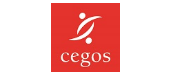 Introduction
Managers have a complex, multi-faceted role - hierarchical when meeting the organization's objectives, cross-functional when developing cooperation, and innovative and interpersonal when securing commitment and developing autonomy.
Module Objectives
By the end of this module, you will know how to:
Adopt the posture and best practice of a manager-coach.
You will then be able to develop your team's maturity.
Module Program
Adopting manager-coach best practice.
Practicing team coaching.
Key Advantages
Adapting coaching practices to the specific needs of a manager supporting his or her team (new organization, interpersonal issues, high-stakes project, commitment, collective performance, etc.).
Target Audiences
Experienced managers who want to master the basics of management.
Prerequisites
It is recommended that you first complete Part A of this course.