Becoming a Coaching Manager. Part A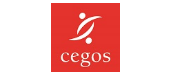 Introduction
New business models, complex situations and the need to be proactive all require your coworkers to have a high degree of autonomy. They must not only be competent and motivated, but they must also demonstrate an advanced level of interpersonal maturity.
For this reason, the traditional role of a manager must expand to include the role of a manager-coach.
Module Objectives
By the end of this module, you will know how to:
Adopt the posture and best practice of a manager-coach.
You will understand the benefits of being a manager-coach in addition to your traditional role as a manager.
Module Program
What is a manager-coach?
Becoming a manager-coach: benefits and challenges.
Key Advantages
Turning coaching concepts into practical tools for the manager, adapting to the role and to different situations (supporting a coworker in difficulty, delegating, promoting, expanding skills, developing potential, etc.).
Target Audiences
Experienced managers who want to master the basics of management.
Progression
This is one of two learning modules on this topic. On completion it its recommended that you progress to Part B.