Basic Life Support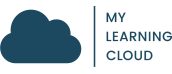 Course Overview
This course will provide the learner with an awareness of procedures around basic life support.
Learning outcomes:
Understand the fears of First Aid
Be aware of how to ask for permission to help
Understand the importance of scene safety
Be aware of how to carry out an initial assessment
Be aware of the steps to take in order to place a patient in the recovery position
Be aware of the chain of survival
Know the circumstances under which resuscitation is performed
Understand the term of AED
Be aware of adult, child and infant choking
Be aware of child and infant CPR
Understand adult CPR includi
ng how to undertake CPR on pregnant women .
The course links to: DC2D L2 Diploma in Care, DAC3D L3 Diploma in Adult Care, DAC4D L4 Diploma in Adult Care.