Balancing the dual roles of people manager and technical expert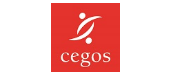 Introduction
In management, there are two main trends or "areas". Before giving each of these a definitive name, we will start by calling them "area X" and "area Y".
In the following three screens, you will have the possibility to differentiate the activities of these areas.
Module Objectives
By the end of this module, you will know how to:
To manage effectively by making the most of time with your team.
Module Program
Objectify and visualise the time allocated to your two roles.
Identify and overcome organisational and personal obstacles.
Introduce an information and communication system that satisfies the team's need and reduces time.
Identify and negotiate the necessary resources to carry out your role as manager.
Key Advantages
You will follow an exmaple of assuming the dueal role of a manager and expert to try and identify the different components of management as well as look at your own situation.
Target Audiences
Managers responsible both for managing a team and for operational activities.
Prerequisites
No prerequisites.