Autism Awareness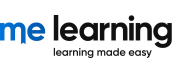 Overview
This course will give learners an introduction and awareness of autism. It is aimed at people who want to understand and make a difference in the lives of individuals with the autism spectrum condition, including carers, professionals and those working in a role where they regularly interact with the public. It is also designed for people who require a refresher in the subject. This course will heighten your awareness and increase your understanding of autism. 
Audience
Those working in health and social care; employers, employees, managers, private and public sector, service providers and users.
It's also useful for parents, carers, or friends of people with autism spectrum disorder (ASD).
Objectives
Summarise what autism is and the misconceptions surrounding the condition
Recognise characteristics of autism and understand the difficulties people with autism face
Improve levels of inclusivity in your work with a better appreciation of the challenges experienced by, and strengths of, those with autism
Recognise the importance of actively including autistic people, regardless of their ability to communicate verbally