Assisting and Moving of People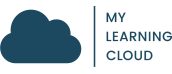 Learning Objective
This Assisting and Moving People elearning module has been designed to make sure that you are fully up-to-date to your statutory manual handling responsibilities. It is to evidence that you met the requirements under the Manual Handling Regulations 1992.?
Aim
The aim of this module is to make sure that all employees have a clear understanding of their manual handling responsibilities with regards to assisting and moving people within their place of work.?
Learning Outcomes
The legal obligations of the employee and the employers regarding manual handling
Understand the consequences and danger of poor manual handling practises
Understand the actions to be taken in the event of a manual handling manoeuvre being required within their work place
Identify the correct manoeuvre for use on a range of different manual handling situation
Program Content?
This course has been designed in a non-linear and modular fashion which means you may complete the units in any order you wish. The course will track your progress so don't worry if you have to dip in and out, because the course will remember where you are and what you have done. Please note that the knowledge check will only become available once you have completed all of the prescribed units. The knowledge check consists of at least forty questions and you must answer 10 of them correctly in order to pass this course.
Duration
This course is broken down into 5 units (including the knowledge check unit), with a total expected completion time of 50 Minutes.
Certification
This CPD certified e-Learning course is suitable anyone working within the health and social care sector.