Assessment and Approval of Foster Carers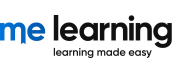 Overview
The foster carer assessment process consists of two information gathering stages: Stage 1 of the process gathers basic information about the applicant(s), and more detailed information is collected in Stage 2.
Audience
This course is intended for anyone involved in the adoption assessment process. This includes:
Prospective foster carers and their families
Members of the workforce who have particular responsibilities in relation to undertaking fostering assessments
Agency decision makers
Foster panel members
About this course
This course will help you understand the foster carer recruitment process from start to finish.
The course contains additional resource materials, useful links and a refresher guide.
Objectives
This course will enable you to:
Understand the foster carer assessment process from application to approval
Learn about the two-stage approval process
Know the timescales from first application to final approval
Know what information is gathered
Learn about the Stage 1 and Stage 2 Plans
Know what happens if a person is assessed as being unsuitable to foster
Understand the roles and functions of the fostering panel
Know where to go for advice and guidance