Assertiveness : toolkit. Part B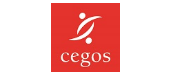 Introduction
Throughout our professional lives we experience periods of change, tension and stress. Faced with some situations, we occasionally lose our cool and we react inappropriately. We feel that we lose face and credibility.
In this module we will see how to be more assertive, while continuing to respect the other person. That is, to listen to the other person, but still express our own point of view.
In this way, using methods that are simple and easy to remember and apply, you can maintain healthy and constructive relationships, regardless of the situation.
Module Objectives
By the end of this module, you will know how to:
Have the courage to express your ideas calmly and assertively.
You will learn how to say no while maintaining good relationships.
You will understand how to ask for things in a constructive and effective manner.
Module Program
Becoming more assertive.
Knowing how to ask for things.
Knowing how to say no appropriately.
Key Advantages
Through the practical exercises, you will adopt assertiveness techniques.
The sample situations will give you a better understanding of the methods.
Target Audiences
Anyone who wants to be more assertive when dealing with others.
Prerequisites
It is recommended that you first complete Part A of this course.