Asbestos Awareness (Refresher)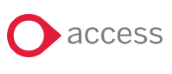 Overview
The activities in this pathway aim to refresh learner knowledge of the dangers associated with asbestos.
The objective of this pathway is to help you identify the various types and locations of asbestos, and to make you aware of the methods used to control asbestos risks.
Objectives
At the end of the course, trainees will be able to:
Recognise the dangers of asbestos 
Identify the hazards associated with asbestos 
Demonstrate an awareness of asbestos control measures 
State the procedure for responding to asbestos emergencies.