Application Form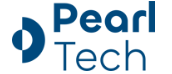 Course Overview
Application forms are often used by employers to compare candidates for a specific job role. They tell the employer about your achievements, skills and what you can offer as an individual. Now, you may be sitting there thinking that filling out a successful application form is a piece of cake? But you'd be wrong. These forms are the first impression an employer has of you and this means that the information you choose to put on the form is crucial to whether you make the next stage of the recruitment process or not. Application Form is a short online course that makes application forms easy. It teaches you everything you need to know to complete a perfect application that will impress employers and make you stand out from the crowd.
Who is this course for?
Application Form is designed for young adults, aged 19 or below, who want to understand how to fill out application forms in order to enhance their chances of securing their desired career or first job.
What will you get from this course?
Upon course competition, you will know how to fill in a job application form correctly and give an excellent first impression to employers. Armed with the skills and understanding this course equips you with, you will be one step closer to achieving employment.
When you have completed this course, you will be able to:
Recognise when to use an application form
Confidently fill in an application form
Understand 'the rules' for completing a successful application
Identify what information is relevant to your application
Clearly and eloquently present your experience and training in writing
Course features
Glossary of useful terms relating to application forms
Additional resources so that you can take your learning further
Scenario-based content that brings the material to life
Questions throughout to test your knowledge
Application form tips and example of a successful application