Anti-money laundering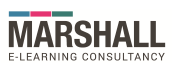 Introduction
The course explains the basic requirements of the law in relation to your own internal policies and procedures to identify and deal with suspicious requests.
Your learning outcomes
Developed with Lloyds of London this e-learning course allows organisations to comply with current financial regulations training requirements. Chapters include:
Part 1 – Objectives
Part 2 – An introduction to money laundering
Part 3 – Money laundering and the law
Part 4 – How to identify and deal with suspicious transactions
Course duration
30 Minutes - Learners have the option to bookmark progress and complete the course in chunks.