Anti Workplace Harassment Training: Part 1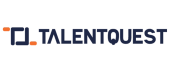 Course Overview
Welcome to the Anti Workplace Harassment Training Course! The objective of this course is to create awareness about what a hostile work environment is and to identify behaviors that can be defined as workplace harassment, to empower individuals to speak up against hostile and aggressive conduct at the workplace.
This training is meant for:
All individuals who work in an organization
Individuals who are victims of workplace harassment and the steps can they take to stop this behavior
Individuals who may be unknowingly engaging in behavior that is considered as harassment or bullying
Learning Objectives
Learn the definition of workplace harassment
Identify workplace harassment through examples
Learn why curbing workplace harassment is critical from a business perspective
*This course references US legislation and statistics.