Anti-Bribery and Corruption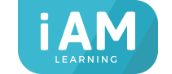 Overview
Bribery and corruption. Partners in crime. They're the staple of every gritty, urban police drama you've seen on TV. Y'know the ones. Where the heroes get in trouble for taking on the bad guys, hand in their badges, then miraculously save the day. Course you do. But did you also know that bribery and corruption could be lurking in an office near you? That's why being anti-bribery and corruption is so important. Once you know how and where bribery and corruption could take place in your organisation, you can take measures to lower the risk of either happening. If you don't, you risk damaging your business's reputation, harming your integrity, and losing the trust of consumers.
Outline Learning Objectives:
Identify what constitutes a bribe to show awareness of how and when your organisation could be affected
Implement reasonable steps to minimise the risks of corruption taking place in your organisation
Promote risk assessments as part of your business's anti-corruption toolkit to maintain transparency
Why take this course?
The UK Bribery Act 2010 applies to businesses, employees, and anyone working on behalf of an organisation. This course will help you identify what counts as a bribe and take steps to minimise the risk of corruption taking place. It will also show you how risk assessments can be an important part of your anti-corruption toolkit.