An introduction to communication skills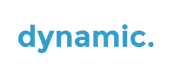 Course Overview
Communication is at the heart of everything that we do and is vital for success in business and life.
At its simplest level, communication is about transmitting messages from one source to another. This module provides scenario-based learning to understand how we should communicate clearly to avoid miscommunication.
Using relatable scenarios and engagingly interactive animations, this course will help people in the workplace to understand the process for successful communications. You will learn useful techniques to improve communication and mutual understanding in real-life situations.