An Introduction to Managing Health and Safety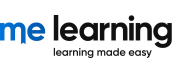 Overview
Every workplace is potentially hazardous. Managers have a clear role in ensuring that their staff are protected from the harm that might be caused by hazards in the workplace.
Audience
This introductory course provides an overview of the methods that organisations should use to identify hazards and reduce risks to staff. It includes information about roles and responsibilities in relation to health and safety and provides scenarios to help put the learning into context.
Anyone who has line management responsibility will find this course useful.
Objectives
Once you?ve completed this course, you?ll have a knowledge of:
Who is responsible for health and safety in the workplace
About the role of the Health and Safety Officer
What health and safety management systems are
About this course
This course consists of a single module, which provides a useful overview of how managers should approach health and safety in their workplace.