An Introduction Into Working In An Admin Role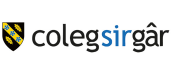 Course Overview
This presentation is designed to give a basic introduction into an admin role.
There are 11 learning sections to the course followed by a life scenario and further reading.
By the end of this course you will gain an understanding of what is expected from an admin assistant. You will recognise what qualifications and skills are needed. You will be able to recognise the responsibilities within an admin role. You will be able to recognise the admin role and the general information labelled within the role. You will also be able to identify the possibilities of progression within the role.
Course Objectives
By the end of this presentation, students will be able to:
understand what an admin role is
recognise the hours and wages of admin staff
what skills are needed to work in this environment, any qualifications needed and opportunities that may occur.