Allergen Awareness in Retail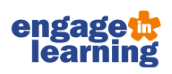 Course Overview:
Find out about allergens and some important considerations for avoiding cross-contamination in the workplace.
This eLearning provides a foundational understanding of allergens, some of the major risks in a food manufacturing environment, and what you can do to help prevent cross-contamination in your workplace.
Learners will be able to:
Have an introduction to allergens and how different people are affected
Learn more about the requirements for food manufacturers and retailers
Explore how to prevent cross-contamination at all stages of the food supply chain
Find out how the risk of cross-contamination can be reduced through good hygiene, PPE and effective cleaning
Target Audience:
Food business operators and food handlers.