All about presentation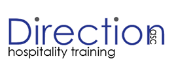 Overview
Final presentation part of the Professional Housekeeping Skills programme will put the final touches in place that show the professionalism of Housekeeping
Audience
Operational housekeeping staff in hotels and guesthouses. Professional Housekeeping can be used for new staff to support internal on job training, to set a benchmark of Housekeeping standards for the whole team, to support the development of knowledge behind the practice, as part of your own training schemes or by people wishing to gain knowledge of the Housekeeping role in order to apply for a job.
Businesses may avoid training casual or agency staff as it is an additional cost and the turnover is high but using our inclusive programmes these staff can be planned into routine training at no extra cost. approach.
Objectives
Identify final presentation checks in guest bedrooms and bathrooms
Identify the procedure for evening turndown
State the presentation standards in occupied rooms and public areas
This course is CPD Certified and endorsed by the Institute of Hospitality.