All Wales Induction Framework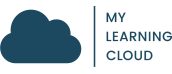 Course Overview
This new induction framework is designed for social care workers and healthcare support workers. It covers care and support for adults, and children and young people. It provides a structure for a common induction in health and social care across Wales and outlines the knowledge and skills new workers need to gain in the first six months of employment.
The goal is to provide clear evidence to employers, patients and people who receive care and support that you have been trained to a specific set of standards.
To help put the induction framework into practice and to support new workers generate some of the evidence needed to achieve the 'core' qualification, workbooks have been developed for each section of the framework. The workbooks are made up of a number of learning activities using case studies, films and written questions to support learning. Each module is concluded with a knowledgecheck assessment.
COURSE CONTENT
1. Principles and Values: Adults
Introduction to the principles and values of health and social care
Person centred approach
Positive relationships and professional boundaries
Welsh language and culture
Positive approaches to reduce restrictive practices in social care
Change and transitions in health social care
2. Principles and Values: Children and Young People
Introduction to the principles and values of health and social care
Child centred approach
Positive relationships and professional boundaries
Welsh language and culture
Positive approaches to reduce restrictive practices in social care
Change and transitions in health social care
3. Health and Well-being: Adults
Introduction to well-being
Support for personal care
Medication, nutrition and hydration
Support for physical care
Sensory loss, dementia, mental ill health and substance misuse
Assistive technology
4. Health and Well-being: Children and Young People
Introduction to well-being
Positive environments and play
Speech, language and communication
Additional support needs
Advice, guidance and support
Medication, personal care and tuition
5. Professional Practice as a Health and Social Care Worker
Your responsibilities
Working in partnership
Handling information
Personal Conduce
6. Safeguarding Individuals
Introduction to safeguarding
Harm, abuse or neglect
Reporting and recording
7. Health and Safety
Your responsibilities
Fire safety
Moving and handling
Hazardous substances and infection control
Personal safety