All Wales Induction Framework (Adults)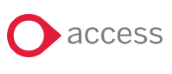 Overview
As a new care worker you will need to complete the All Wales Induction Framework (AWIF). To pass the AWIF you will need to complete eLearning, progress logs and workbooks. The AWIF should be completed within 6 months of your start date. You will be supported throughout the process; please make sure you know who your supervisor is. Please ensure you have your workbooks (from https://socialcare.wales/learning-and-development/induction-for-health-and-social-care) before starting your eLearning.
Objectives
The AWIF will help you to:
Understand your role - what is required of you and what support you can expect
Get to know your working environment and the important information you need to do your job well
Understand how you can best support those you will be working with There are 7 sections to the AWIF.
As a care worker working with Adults you need to complete:
Section 1 - Principles and values of health and social care (adults)
Section 3 - Health and well-being (adults)
Section 5 - Professional practice as a health and social care worker
Section 6 - Safeguarding individuals
Section 7 - Health and safety in health and social care