Advanced Microsoft Project 2016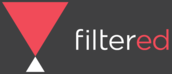 Overview
Work smarter, not harder. Microsoft Project is a feature rich tool that will help a project manager plan, track, and control a project and facilitate communication.
Become an expert at Microsoft Project 2016 with this advanced course. The ultimate next step for anyone who has completed the Microsost Project 2016 beginner course, or experienced project managers ready to take their project skills to the next level.
Pre-requisites
PC or Mac with a full version of Microsoft Project 2016.
Not a requirement but a benefit to have some work-related projects to which you can readily apply what you learn.
Relevant audiences
Beginners to experienced users looking to brush up on Project
Learning Outcomes
Learn how to efficiently track costs, budget costs and manage cost rate changes.
Discover how to manage queries, forms, and data.
Find out how to manage data through sorting, filtering, importing, exporting, and reporting.
Syllabus
Section 1: Orientation
Unit 1.1 - Introduction
Unit 1.2 - Consolidation and Resource Sharing
Section 2: Tasks, Custom Fields, Codes & Costs
Unit 2.1 - Recurring Tasks
Unit 2.2 - Custom Fields
Unit 2.3 - Outline Codes and WBS Codes
Unit 2.4 - Costs
Section 3: Custom Tables & Views
Unit 3.1 - Custom Tables
Unit 3.2 - Custom Views
Section 4: Sorting, Filtering, and Grouping
Unit 4.1 - Sorting, Filtering, and Grouping
Section 5: Reports
Unit 5.1 - Creating custom and targeted reports
Unit 5.2 - Visual Reports
Section 6: EVA, Import/Export & Macros
Unit 6.1 - Earned Value Analysis
Unit 6.2 - Import and Export
Unit 6.3 - Macros
Section 7: Closure