Advanced Digital Photography Techniques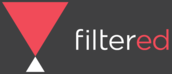 Overview
Looking for the next big step in digital photography? This online course – written by Ken Schultz will take you beyond the basics to a more advanced creative shooting!
Level up your photos with Advanced Digital Photography Techniques! This course, designed to be easily digestible will equip you with advanced knowledge and techniques any professional photographer should know!
Learning Outcomes
By the end of the course, users will learn how to::
Let's get Creative - Better Portraits, Night Photos and Nature. Macro Photos, HDR Imaging and Time Lapse.
Image Editing – Image Formats, Basic Editing and Advanced Editing. Photoshop Actions Video
DSLR Video – DSLR Video Introduction and Video Basics.
Syllabus
Section 1: Getting Started
Section 2: Let's Get Creative
Unit 2.1 - Better Portraits
Unit 2.2 - Night Photos
Unit 2.3 - Nature
Unit 2.4 - Macro
Unit 2.5 - HDR Imaging
Unit 2.6 - Time Lapse
Section 3: Image Editing
Unit 3.1 - Image Formats
Unit 3.2 - Basic Editing - Local & Online
Unit 3.3 - Advanced Editing
Unit 3.4 - Photoshop Actions
Unit 3.5 - Lightroom 4 Tutorial
Section 4: DSLR Video
Unit 4.1 - Video Introduction
Unit 4.2 - Video Basics
Duration
2 Hours