Adobe Photoshop CC Intermediate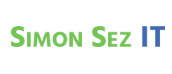 Course Overview
Take your Photoshop skills to the next level with this Adobe Photoshop CC Intermediate course designed to equip you with essential tools and techniques used by photographers and designers of all levels and backgrounds.
Navigate advanced features like customizing tools and keyboard shortcuts, managing multiple documents efficiently, and utilizing Creative Cloud Libraries. Dive into powerful functions like Adobe Stock integration, Photoshop Artboards, and advanced layer manipulation. Explore image correction tools such as Content-Aware Crop and Perspective Crop. Discover artistic filters for depth and creativity, including Sharpening, Blur, and Neural Filters. Harness vector capabilities with the Pen Tool, advanced selections, and text-to-shape transformations. Elevate your design with styles, patterns, and graphic elements.
By the end of the course, you'll have the knowledge and confidence to enhance photos, craft stunning designs, create illustrations, and design marketing materials.
Learning Objectives:
In this course, you will learn to:
Personalize Photoshop using custom workspaces, keyboards, and menus.
Grasp artboard concepts, benefits, and their practical applications.
Utilize Creative Cloud libraries for organized collaboration and asset management.
Develop and manage layer comps for diverse design variations and execution.
Explore advanced Photoshop filters such as vanishing, sharpening, blur, and more.
Efficiently craft intricate AI-generated designs with neural filter tools.