Adobe InDesign CC for Beginners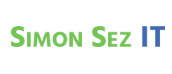 Course Overview
In this introduction to InDesign class, we cover all the tools you need to create posters, newsletters, brochures, reports, and more.
We begin with an overview of the InDesign interface and how to personalize the workspace to your preference. We quickly get into drawing and manipulating shapes, applying color, and understanding and implementing typography. Then we do a deep-dive series of lessons on placing and editing images, special effects, and text wrapping.
The course also covers important organizational tools like layer management, guides, and grids. And no InDesign course would be complete without a series of lessons on styles, including paragraph, character, and object styles.
We then bring it all together and discuss how to use parent pages. Finally, you will learn how to export and package your documents for publishing and printing.
Learning Objectives:
This course covers:
Navigating and customizing the InDesign workspace.
Creating new documents and working with basic shapes.
Working with images and an introduction to layers.
Working with object effects, object styles, and nested styles.
Working with typography and text elements.
Understanding color, swatches, and gradients.
Introduction to parent pages and exporting InDesign documents.