Adobe Illustrator CC for Beginners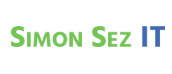 Course Overview
Adobe Illustrator CC for Beginners is your gateway to the dynamic digital design world.
This course offers an engaging introduction to Adobe Illustrator, the industry's go-to software for vector graphics. Navigating through Illustrator's tools and interface, you'll quickly grasp how to create and modify scalable shapes with precision.
Master the art of bringing your ideas to life with tools like the Pen, Pencil, and Direct Selection while you unravel the transformative power of typography. You'll also discover creative tools like Symbols and character styles, enhancing your output efficiency.
The course guides you in understanding the importance of file formats, resolution, and color modes for varied outputs. By the end of the course, you'll be exporting your designs for various platforms, ensuring top quality and compatibility.
Learning Objectives:
By the end of this course, students will be able to:
Grasp core concepts of vector-based design to create high-quality shapes.
Learn to navigate and use Illustrator's tools for efficient design.
Apply creative ideas by using tools like Pen and Pencil.
Discover how to transform text using Illustrator's typography tools.
Uncover creative tools like Symbols and character styles for efficient design.
Understand key principles of file formats and design exporting.