Adapting to other people to communicate more effectively. Part A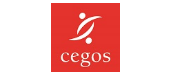 Introduction
The best way to use non-verbal communication to get in sync with the other person is via the NLP "synchronization" tool.
Having grown out of the Movement for the Development of Human Potential on the west coast of the United States in the 1970s, NLP is now really coming into its own.
The NLP approach features a range of practical tools that put human beings and their dreams at the heart of organizational success.
Module Objectives
By the end of this module, you will know how to:
Learn simple relational techniques to help you communicate with others more effectively.
Explore the three types of synchronization and learn how to communicate better by adapting your style to the other person.
Module Program
Understanding the importance of non-verbal communication.
Learning how to communicate with others non-verbally using synchronization.
Exploring the three types of synchronization: non-verbal, paraverbal and verbal.
Key Advantages
Non-verbal communication is an important aspect of human relationships.
The explanations and videos will give you an insight into effective, conscious non-verbal communication.
Target Audiences
Anyone who wants to communicate with others more effectively.
Progression
This is one of two learning modules on this topic. On completion it its recommended that you progress to Part B.