Adaptability and Flexibility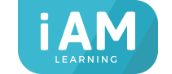 Overview
Don't you hate it when the supermarket moves everything around? You just stand there like a lemon, wondering where they put the biscuits. In life, things rarely stay the same. Often you set out with a plan only for an unexpected spanner to be thrown in the works. It could be the biscuits, or even a flat tyre on the way to work. Either way, you need to be able to respond effectively
When the unexpected happens, it's important to be adaptable and flexible. You don't need to be a circus contortionist to respond effectively, just be able to adapt to changes and challenges. This course will help you improve your adaptability and flexibility, so you can overcome anything thrown your way
By the end of this course, you'll be able to:
Identify what makes a person adaptable and flexible
Recognise the benefits of being adaptable and flexible in any workplace
Implement techniques and strategies to improve your adaptability and flexibility
Why Should I take this course
Adaptability and flexibility are key skills for workers in any workplace. They help you find creative solutions and adapt to changes and challenges. This course will help you improve these skills through practical techniques. Now, where are those biscuits?