Active Listening & Understanding the Message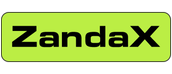 Course Overview
In this course, we show how actively listening - and understanding - will ensure you get the most out of your conversations.
First, we take you through the five levels of listening, so you can see how Active Listening deserves its place at the top of the tree. And we show you how using it will make your conversations productive, enjoyable and fulfilling. For all parties involved!
Then we show you how to ensure that you - and other people too - understand the message so everyone has clarity. After all, if you don't understand, what's the point of anything?
And with this course, you won't just see the value of listening properly, engaging and understanding: you'll know how to do it!
Course Objectives
After taking this course, you'll be able to:
Use Active Listening to make your conversations positive and motivational
Make sure that all parties fully understand messages
Course Outline
Course Introduction & Workbook Download
The Five Levels of Listening
Active Listening
Understanding the Message
Key Takeaways
[NOTE: An interactive workbook is provided to support your learning]
Target Audience:
Our Active Listening & Understanding the Message course has been developed for anyone who recognizes the need to listen - and fully understand what is being said - and how to use best practice to get great results.