Access 2019 Advanced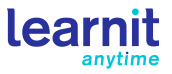 Who it's For:
Beginners through experienced, everyday users looking to sharpen their skills and increase efficiency in Microsoft Access.
What it is:
Access is Microsoft's relational database application used to organize and store data. Access also has reporting capabilities.
What You'll Learn:
Our advanced training starts with Advanced Report and Form Design techniques. We will learn how to create switchboards, write macros, and use Access Visual Basic for Applications (VBA) for complex automation. We will end by covering database security and customization options.