Access 2016 for Beginners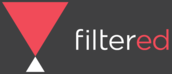 Overview
Microsoft Access offers a powerful, feature-packed solution for building a robust ?data landing pad.? This 10-hour video training course gives your team the knowledge and skills you need to make this cost effective and easy-to-use database application work for your organisation.
Access is now much more than a way to create desktop databases. It?s an easy-to-use tool for quickly creating browser-based database applications that help you run your business. Your data is automatically stored in a SQL database, so it?s more secure than ever, and you can easily share your applications with colleagues.
In this course we will cover the basics of Access working up to more intermediate uses of Access. Areas to be covered include: setting up a database, exploring the ribbon, understanding macros and much more.
Pre-requisites
PC or Mac with a full version of Microsoft Access 2013/2016
Not a requirement but a benefit to have some work-related projects to which you can readily apply what you learn.
Relevant audiences
People who have never used either a database or Access before but have reasonable knowledge of other Microsoft applications
Access 2000/2003 users who are unfamiliar with the newer versions of Access
Learning Outcomes
Set-up a database on your desktop, or on the web
Explore the Ribbon interface and how to work with touch devices
Use table templates to create forms and add custom elements
Understand Macros and how they work
Import data from external sources
Syllabus
Section 1: Foundation
Unit 1.1 - Introduction
Unit 1.2 - Getting Started
Section 2: The User Interface
Unit 2.1 - The Ribbon and Toolbars
Unit 2.2 - Keyboard Shortcuts and Key Tips
Unit 2.3 - Access Options
Section 3: Tables, Forms & Data
Unit 3.1 - Tables
Unit 3.2 - Importing Data
Unit 3.3 - Backup, Restore, and Repair
Unit 3.4 - Datasheet View
Unit 3.5 - Relationships
Unit 3.6 - Forms
Unit 3.7 - Subforms
Section 4: Queries, Expressions and Reports
Unit 4.1 - Queries
Unit 4.2 - Expressions
Unit 4.3 - Reports
Unit 4.4 - Printing
Section 5: Data Types and Form Controls
Unit 5.1 - Data Types
Unit 5.2 - Form Controls
Section 6: Streamlining workflow
Unit 6.1 - Modal, Dialogs, and Macros
Unit 6.2 - Web App Basics
Unit 6.3 - Exporting
Unit 6.4 - Application Parts
Unit 6.5 - Advanced Access Options
Unit 6.6 - Info Tab
Unit 6.7 - Security
Section 7: Closure