Access 2007 Introduction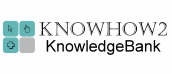 About the course
The Access 2007 Introduction tutorial takes you step by step through the core to intermediate database tasks in Access 2007 as per the Microsoft Certified Specialist Exam (MCAS) 77-605.
You'll learn how to
use the basics of Access 2007 including help tools and screen components
understand tables and table relationships
use queries, forms and reports
create and use Access databases
Modules
There are 17 modules in this course:
Starting Access and Help
Screen Components
Database Basics
Opening Existing Databases
Creating Databases
Table Basics
Table Design
Table Relationships
Creating and Using Forms
Modifying Forms
Finding and Filtering Data
Creating Basic Queries
Multiple Table Queries
Sorting Records
Creating Reports
Modifying Reports
Previewing and Printing
Course features
Simulation training replicates the software you are learning providing a realistic learning experience.
Learn how to perform tasks at your own pace and interactively by following easy step-by-step actions.
Reinforce your knowledge at the end of each lesson by completing interactive and multiple choice quiz questions.
Assess your skills at any time by undertaking the Course Test.
Lessons can be completed within 30 minutes so training can be undertaken in "bite" size pieces.
Bookmarking allows you to learn in multiple training sessions.
Course navigation features allow you to jump directly to specific topics of interest quickly and easily.
Designed for people who require initial and refresher training activities.
Available on-line 24 hours a day.
Version for Mobile Devices.
Review course content with eBooks.