Access 2003 Advanced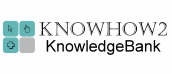 About the course
The Access 2003 Advanced tutorial takes you step by step through advanced database tasks using Access 2003.
You'll learn how to
identify, set and modify data types
understand field properties and create input masks
use data validation rules, create field lookups and set default data values
create and manage table relationships
create simple and advanced queries
work with forms and subforms
create and format reports
import and export data and use external data sources
Modules
There are 16 modules in this course:
Data Types
Field Properties
Table Relationships
Queries
Action Queries
Advanced Query Options
Form Basics
Adding Controls
Subforms
Expressions and Tab Sequence
Creating Reports in Design View
Report Wizard and Page Breaks
Calculated Report Controls
Macros
Importing and Exporting
Linking External Data
Course features
Simulation training replicates the software you are learning providing a realistic learning experience.
Learn how to perform tasks at your own pace and interactively by following easy step-by-step actions.
Reinforce your knowledge at the end of each lesson by completing interactive and multiple choice quiz questions.
Assess your skills at any time by undertaking the Course Test.
Lessons can be completed within 30 minutes so training can be undertaken in "bite" size pieces.
Bookmarking allows you to learn in multiple training sessions.
Course navigation features allow you to jump directly to specific topics of interest quickly and easily.
Designed for people who require initial and refresher training activities.
Available on-line 24 hours a day.