APM Project Fundamentals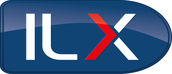 Course Overview
This training course has been created for companies , organisations and individuals that wish to expand their project management skills. This course was formerly known as the APM Introductory Certificate in Project Management (APMIC).
Accredited by the Association for Project Management (APM), the APM Project Fundamentals Qualification Online® leads to an internationally recognised qualification and provides the foundation for further training and qualifications in the expanding project management field.
The course is equivalent to a two-day classroom workshop and takes between 10–12 hours to complete. It combines multiple voices, animation and interactive exercises, providing training at a time, pace and location to suit individual requirements.
The course consists of 17 sessions which form a comprehensive introduction to the principles of project management.
Certification / Exam
This course specifically provides the background knowledge for the related certification exam (which learners must pass in order to achieve the formal Certification). IMPORTANT: Please note that the certification EXAM IS NOT INCLUDED with this course. The exam can be purchased separately from the course publisher and booking details for the exam are provided on request.
Benefits
An exam simulator which results in exceptional pass rates
Increased retention of learning
Less time taken to learn
Increased control and visibility of progress and achievement
Reduced travel costs
Accessible from any location
Target Audience
This course requires no prior knowledge or experience. It is designed for anyone looking to start a successful project management career, or wishing to understand the principles of project management.
Learning Outcomes
Course Introduction
Using the Course
Course Objectives
Pre-requisites
Conventions/Terminologies
Professional Qualifications
The PM Community
Basic Concepts
What is a Project?
Projects vs Operations
Project Lifecycles
The Project Management Centre
Projects, Programmes & Portfolios
The Project Environment (PESTLE)
The Business Case
PM Processes
Project Success Criteria
Organising a Project
The Project Sponsor/Board
The Project Manager
Project Assurance/Support
Project Teams
Planning a Project
The Project Management Plan
The PID/SoW
Product-Based Planning
Activity-Based Planning
Baselining
Scheduling a Project
Networks
Float
Critical Path Analysis
Milestones
Estimating
Top Down/Bottom Up
Delphi Technique
Factoring
Work Distribution
Effort vs Duration (Weinburg's Rule)
Managing Resources
Resource Types
S-Curves
Resource Histograms
Resource Scheduling
Controlling a Project
Stages & Tolerance
Earned Value
Forecasting
Computer Based Tools
Managing Scope
Scope Planning / Definition
Scope Verification
Scope Change Control
Managing Communications
Authorities
Decision Making
Reporting
Project Issues
Managing Risk
Investment Appraisal
Risk Identification/Analysis
Response Development/Control
Risk Technique
Managing Quality
Quality Management
Quality System
Quality Assurance
Quality Control
Customer Quality Expectations
Managing Change
Change Management
Change Control
Configuration Management
Managing Procurement
Procurement & Contract Management
Managing People
Teamwork
Conflict Management
Health, Safety and Environmental Management
Closing Down a Project
Handover
Follow-On Actions
Post-Project Review
Lessons Learned
Project Filing
Exam Technique
Exam Simulator
Randomised exam questions to test understanding
The APM Project Fundamentals course on this page is offered by ILX Group an Accredited Training Organisation of The APM Group Ltd.