APM Project Fundamentals Qualification (PFQ)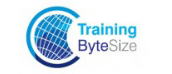 What is the APM Project Fundamentals Qualification?
The APM Project Fundamentals Qualification aims to give you a detailed insight into the tools and techniques required to run a successful project. No prior knowledge or experience is required for this qualification which will offer the individual the knowledge to make a positive contribution to any project.
You may have many years' experience running projects and just need a refresh of your skills or this could be your first step into the world of project management. Or maybe you manage many projects and want your team to have the knowledge to make a positive contribution to any project you work on? Whatever your reason, the APMIC course should be the course for anyone working in project management to consider.
The Training ByteSize course will:
Teach you the key elements of the project management lifecycle which covers 27 knowledge areas from the APM Body of Knowledge 6th edition. Including planning and scheduling, communication, teamwork, resource management, project risk management and project reviews.
Upon completion of the training you can sit the APM Introductory Certificate exam which leads to an internationally recognised qualification (not included).
Certification / Exam
This course specifically provides the background knowledge for the related certification exam (which learners must pass in order to achieve the formal Certification). IMPORTANT: Please note that the certification EXAM IS NOT INCLUDED with this course. The exam can be purchased separately from the course publisher and booking details for the exam are provided on request.
Why buy this course?
Having specialised in the development of elearning training courses for over 12 years you can be assured of an exceptionally high quality, interactive product. The delivery of the training course is through a truly collaborative online learning platform, ideal for organisations with a global reach. The course is approximately 8 hours long, interactive and uses audio and animation to create an interesting and involved training programme. The Virtual Learning Environment brings together forums, discussions, resources, social media, support videos and much more.
Session 1 – Introduction
Course Structure
Case study
Summary
Session 2 - Projects, programme and portfolios
Project characteristics
Project definition
Projects vs BAU
Key roles
Project Life Cycle (1&2)
Programmes and Portfolios
Exercise
Summary
Session 3 – The Business Case
Definition
Business Case contents
Business case and the life cycle
Key roles
Exercise
Summary
Session 4 – Work content and scope management
Scheduling steps
Product Breakdown Structures
Organisational Breakdown Structure
Responsibility Assignment Matrix
Cost Breakdown Structure
Benefits of structures
Exercise
Summary
Session 5 – Networks
Networks
Dependencies types
Lead and lag
Common faults
Session 6 – Estimating and risk
Definition
Estimating approaches
Risk management – Identification
Risk management – Assessment
Risk management – Mitigation
Risk management – Implement the mitigating actions
Effort vs Duration
Session 7 – Critical path analysis
Node layout definition
Critical path calculation forward / backward pass
Gantt chart Critical path / Total float
Session 8 – Resources
Factors that affect resources
Synergy
Resource allocation
Resource smoothing
Resource levelling
Resource cumulative curve
Session 9 – Monitoring and control
Out of control projects
The control cycle: Authorise the work
The control cycle: Follow project progress
The control cycle: Plot and update data and evaluate status
The control cycle: Take corrective action
Session 10 – Project closure
Key activities
Project Manager responsibilities
Post project review analysis
Termination problems possible solution
Session 11 – Establishing the project
Project life cycles
Benefits of phasing
Project content PESTLE
Multiple choice questions
Project management plan
Project success and benefits management
Project reviews
Session 12 – People and Projects
Organisational roles and the project sponsor
Drag and drop exercise
Stakeholder management
Communications
Multiple choice questions
Teamwork
The Tuckman Model
Leadership
Summary
Session 13 – More on techniques
Drag and drop exercise
Risk management
Risk log
Multiple choice questions
Quality definitions
Quality control and Quality Assurance
Quality plan and benefits
Change control
Configuration management
Information Management and Project Reporting
Issue Management
Procurement
Please note that the exam for this certification is not included with this course but can be purchased separately from the course publisher. Booking details for the exam can be provided on request.
The course on this page is offered by Training Bytesize, an Accredited Training Organisation of The Association of Project Management.