18 Tough Acts of Management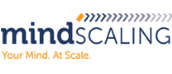 Overview
This series from Mindscaling focusing on the hard things of management - the stuff that is critical to your success but doesn't always come easy.
In this course you will learn:
How emotional intelligence can deepen your listening skills and your relationships at work and with your team to drive success.
Valuable ways to deal with crisis and adversity at work in new and powerful ways using innovative approaches and questioning techniques.
How to deliver bad news, speak up for yourself, and turn adversity into positive challenge.
Modules in this new series for managers includes:
What to Do When You're Ghosted
How to Deliver Bad News
How to Speak Up for Yourself
How to Delegate Effectively
Waiting to Talk is Not Listening
Being Decisive
Giving Feedback That Works
Developing Emotional Awareness
Every Relationship Teaches You Something About Yourself
Win-Win Negotiation
Build Resilience Through Perseverance
Break the Crazy-Busy Cycle
Don't Just Schedule a Meeting, Host One
Be Kind to Yourself
When a Crisis Happens at Work
How to Ask More Powerful Questions
Change the Task, Not the Person
You Can Learn to Lead