Modern Slavery and Human Trafficking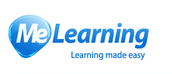 Overview
Human trafficking is an increasing problem in the UK, and those subjected to modern slavery are all around us. Created in conjunction with The Modern Slavery Act 2015, learners will gain a thorough understanding of the scope of the problem, the relevant national and international laws, and the specific ways in which people are recruited, coerced, and exploited by traffickers.
Audience
The Modern Slavery Act states that any UK organisation with a turnover in excess of £36 million must comply with the legislation, therefore this course is a must for understanding human trafficking and modern slavery. It will also be suitable for those whose work might bring them into contact with people who have been trafficked. Some of those who will find this course useful, for example, are as follows:
Social workers
British Universities
Health care workers
Catering in hospitals, schools and colleges
Those who work with children, such as teachers or care workers
Those in affected industries, such as agriculture or construction
This course is designed for any professional who may come into contact with children, young people, or adults who may have been trafficked.
About this course
This course will increase your understanding of the growing industry of modern slavery and human trafficking.
Objectives
In this course you will learn about:
What modern slavery is
Some of the key pieces of legislation dealing with modern slavery
The main ways in which victims are exploited
The differences between human trafficking and migrant smuggling
Why it is so hard for a victim to escape, and
Who the traffickers are
Content
This course is uses interactive screens, and thought-provoking questions designed to keep the learner engaged all the way through the course. This short course features a series of five quiz questions to test the learner's understanding. The course uses contemporary cases and specific scenarios to immerse the learner in the specifics of this brutal and growing industry.