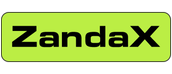 At ZandaX, we've been providing online training for business and personal development since 2015.We're a British company, though most of our exposure is in the US, which explains the mix of presenters we use..
And we put value for money at the top of our list. This means providing you with compact, focused yet thorough learning at fiercely competitive prices. You won't find any long-winded explanations in our courses: they are straight to the point and impart the greatest knowledge in the shortest time.
Our courses comprise two elements: video content that explains the "Why" and the "How To", with examples along the way. The second, interactive element that accompanies the videos is designed to take (at least) as much time, with simple exercises and reflective questions, along with scenarios and short case studies where appropriate.
All courses come with an interactive workbook that doubles as a unique and personalised Action Plan for future reviews and assessment of progress. If you're looking to manage development of yourself or your staff after the course, the Action Plan alone is likely to repay your investment many times over!
We're very excited about our new tie-up with Core Learning, which gives regular clients of Core the opportunity to seamlessly integrate them into their own system through the Core Learning LMS.
Most of our offering is short, Bite-Sized courses which cover specific subjects, with a duration of 25 minutes or so - half video and half interactive. We also provide Fast Track courses, which are combinations of two or three Bite-Sized courses with related themes. These come with additional content and an enhanced interactive workbook. And there are Master Class courses that combine several Fast Track courses that have proved popular combinations in the past, for comprehensive treatment of a complete subject area.
It's worth trying us out: we're continuously developing new content and our portfolio is growing all the time, so if you don't see what you want today, check back soon to take another look!