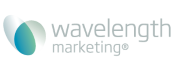 Wavelength Marketing specialises in helping organisations drive growth and retain relevance through brands.
Inspired by our 20+ years global branding experience, our online courses help participants think about brand in the context of their organisation in actionable and applied ways. We do this by:
Offering a suite of courses ranging from micro lessons through to more advanced courses that address sophisticated branding issues
Breaking the knowledge we share into bite-sized digestible chunks so you can learn when, where and how you want - be it on desktop, tablet or mobile
Evaluating best practice case studies from around the world so you can see what works - and doesn't
Using data where possible so you feel confident the ideas we share are underpinned by robust evidence not personal anecdote
Sharing tried and tested practical tools we use extensively with clients around the globe so you can put the ideas we introduce into action immediately
Providing real-life practical advice so you can avoid many of the branding mistakes we frequently see organisations make
Using clear, concise and jargon-free language so the ideas we introduce can be easily applied
Incorporating frequent knowledge checks and end of section / lesson quizzes into our courses to ensure you're understanding the knowledge we're sharing
Giving you end of section / lesson tasks which will help you think about the ideas we introduce in the context of your organisation

The content we produce is SCORM compliant so can be easily accessed from your learning management system - at scale.