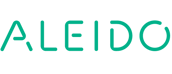 Walkgrove recognise that not every organisation has the need or budget for a fully bespoke training solution, which is why they have developed their range of Ready to Go, 'off-the-shelf', generic learning products.
Their portfolio of Ready to Go generic learning events and products benefits from over 20 years' experience in designing award winning bespoke learning solutions in all media. They have taken this knowledge and used it to develop a range of generic learning content covering a range of topics and subject matter.
Please note that "Unconscious Bias" course counts as two units.