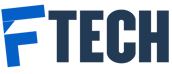 Tech Learning Network is a company with a singular passion: helping people expand opportunities by creating easily accessible and engaging learning. Tech Learning Network is a publisher of the highest industry quality online courses in subject areas such as development, design, software, and business skills.
Tech Learning Network is far from an ordinary publisher of learning content. The company specializes in broadcast quality learning content all developed by Tech Learning Network team members in the company's Westport, Connecticut studio. Over 2,000,000 people have enrolled in our courses and enjoyed our straight-to-the-point learning, and a catalogue of courses that proactively meets marketplace needs.
Tech Learning Network was founded by Mark Lassoff and continues to develop new video training courses to help people develop their skills and reach career goals. The company has won several industry awards and is active in the learning and development industry as an advocate for quality online learning experiences.