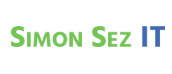 The "IT" in Simon Sez IT stands for "Information Technology." We make business and technical software simple to learn, and teach people to use the most popular business software including Microsoft Office, Microsoft Project, Photoshop, Web Design and QuickBooks®
Our approach to teaching comes from our passion to fully explain how something works. We don't skirt around the edges. We think that if you're going to teach something, teach it right. Take the time to explain the ins and outs, back it up with practice exercises and tests and always teach in a visually easy to follow way – video. We only hire the best authors to teach and our style is to take the time to explain things in the detail they deserve. That means our courses are perfect if you're new to a certain technology or just technology shy in general.
Our Goal:
Simon Sez IT is an enabler, we help people increase their productivity, achieve their personal and professional goals and get home from work that little bit earlier.