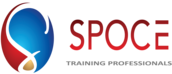 SPOCE is a global leader in delivering best practice training for project, programme, risk and service management.
We are an accredited training organisation (ATO) as well as an accredited consulting organisation (ACO ) across the best practice suite and maturity framework - PRINCE2® Project Management, PRINCE2 Agile® Project Management , ITIL® Service Management, MSP® Programme Management, M_o_R® Risk Management, AgilePM® Project Management, MoV® Value Management, MoP® Portfolio Management, P3O® Support Office, APM Project Management, Better Business Cases™, Business Analysis, IACCM Contracts Management, etc.
Our delivery methods cover the entire range of Instructor-led classroom training, Bespoke client training, Accredited e-Learning, Blended learning & Facilitated Workshops. Through Core Learning Services and Course Source, businesses can easily license our e-learning content for access via their in house LMS.
History of achievements
25 years Delivering quality courses to individuals and organisations alike.
15 years The average number of years' a SPOCE trainer has worked with us.
75% Of the UKs top 10 training facilities for PRINCE2® are based on our material.
98% - The average pass rate for a typical SPOCE course.
1st Accredited training company to deliver PRINCE2®, MSP® & PRINCE2 Agile®.