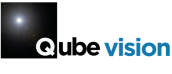 In today's competitive market, providing training & development to enhance employee's prospects and support them gaining new skills and knowledge is vital.  However, busy schedules and lifestyles can present a barrier for most.  Qube Vision overcomes this barrier with our self-paced, online courses - giving you and your employees access wherever and whenever you need it.
Qube Vision is an online course catalogue, offering a choice of courses from Leadership and Management, Health and Social Care to Project Management & Data Compliance.  All courses are developed and managed by industry experts.  With this professional approach and focus, you can be confident that your workforce will gain vital skills and knowledge to support them. 
Qube Vision holds the answers to self-paced 'Team' learning for businesses who are looking to keep their employees engaged, up to date with industry knowledge whilst also juggling their daily duties.
Qube Vision courses are created to inspire lifelong learning, by developing continual professional development and offering high quality learning experiences as part of an ever-developing educational journey.  The Qube Vision quality kite mark ensures that all courses meet the highest possible standards.  As a minimum will ensure that:
All Courses are certificated
Learning objectives are clear and measurable
Occupational standards are met
Learning styles are varied
Learning is measured and feedback is meaningful
Participants can track their progress
Is it clear how to ask for support or help
There are summary checks in place