Purchase Mind Channel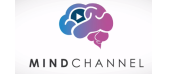 Mindchannel can be licensed as a full library and also by subject area, providing users with an eclectic resource for works-skills and personal effectiveness. Prices start from less than £25 per user (and reduce with volume).
You need to be logged in as a full member (buyer) in order to view publisher specific pricing and place orders.